Spokane Tree Removal Services
The tree trimming service Spokane WA residents rely on to keep their trees healthy all year-'round.
Top-Notch Spokane Arborists
Tree Trimming Services Company
Maintenance is essential when it comes to maintaining healthy trees. Regular maintenance increases more longevity of your trees life-span and also helps prevent overgrowth, which can lead to serious problems.
Our tree trimming services are conducted by expert Spokane WA arborists who understand the proper way of maintaining healthy trees. We've spent years helping Spokane WA residents keep their property neat and their trees healthy by providing fast, reliable, and expertly-executed tree trimming & pruning services.
When you want the best for your trees, you need not look much further than us. We're the company who puts your tree's health first. At the end of the day, we're here to make your property's upkeep our #1 priority. So kick back, relax, and let us handle all the hard work.
Tree Removal Pros
We have every aspect of your tree removal needs covered. Whether you need emergency tree removal, logging/land clearing, or a complete uproot, you can count on us to get it done right.
Get Started
Tree Service Pros
Our Spokane tree pros possess extensive expertise in several areas of tree service. From tree planting to tree inspections, we've got you covered no matter the situation. Let's get your tree service taken care of the right way.
Get Started
Tree Trimming Pros
We help keep your trees healthy and prevent possible storm damage hazards with top-notch tree trimming and pruning services. Don't let your tree's growth go unchecked – let's get it handled today and keep your trees healthy.
Get Started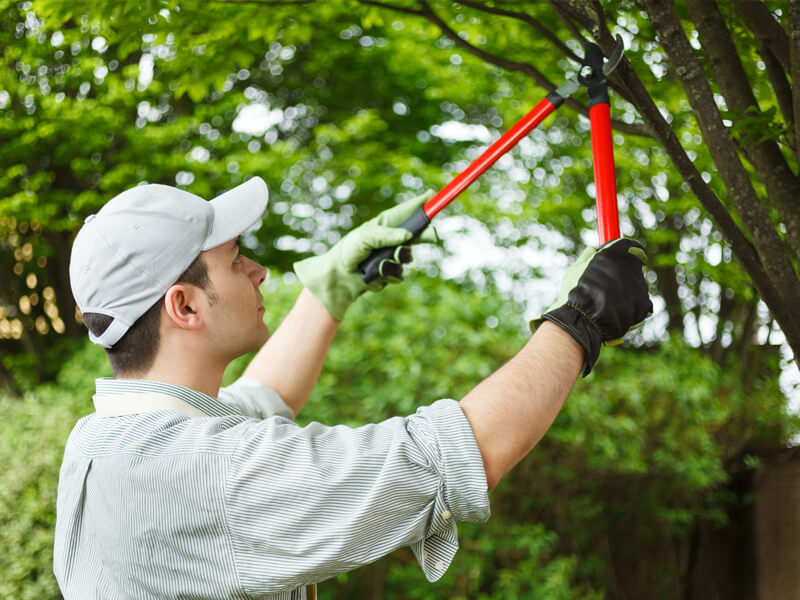 Our tree trimming service helps maintain healthy growth for your trees, which assists in cultivating a long lifespan. With a delicate touch and a sharp eye for detail, our expert arborists are able to help prevent overgrowth of your trees, reducing the risk of possible accidents such as broken falling branches.
Regardless of the tree's size, we'll come by and assess its growth pattern then trim the tree accordingly. Our approach to tree trimming is to keep the appearance neat while maintaining a healthy lifespan that ensures durability and longevity.
Don't hire just any arborist for the job. You need the best. Get in touch with us today and we'll get you started with a tree trimming solution that keeps your trees growing at a healthy rate for years to come.
Tree branches can often stop growing, die, and begin to crack and shed from the tree itself. This can lead to serious issues, especially if it's a larger species. We want to prevent any possible danger of property damage or personal injury.
Our tree pruning service works similarly to tree service in Spokane Washington However, rather than cutting branches to prevent overgrowth, our arborist tree pruners focus on branches that have died and run the risk of causing an accident.
Our Spokane Washington tree care experts understand the important signs of trees that need extra care. And we're here to ensure your trees resume a healthy lifespan ASAP. Reach out to us for your custom-tailored tree maintenance estimate. We'll come by, assess the situation, and provide tree pruning that promotes healthy growth once more.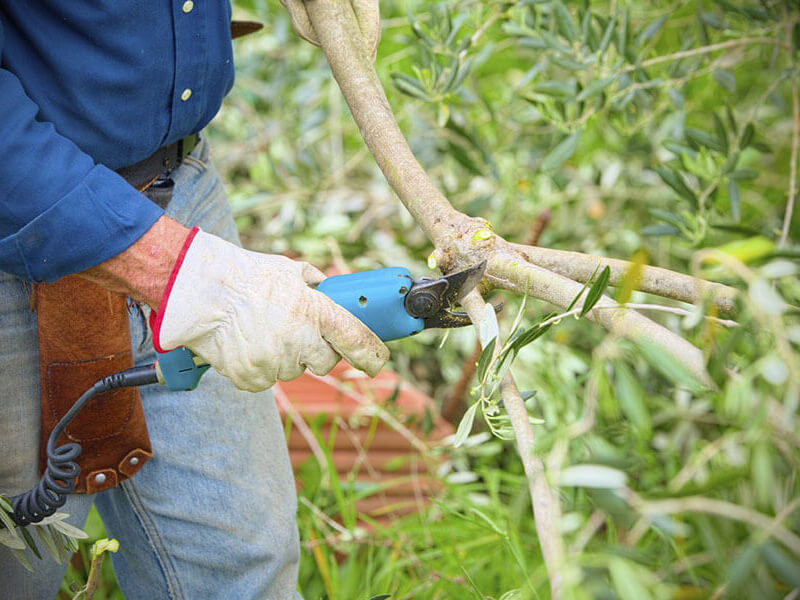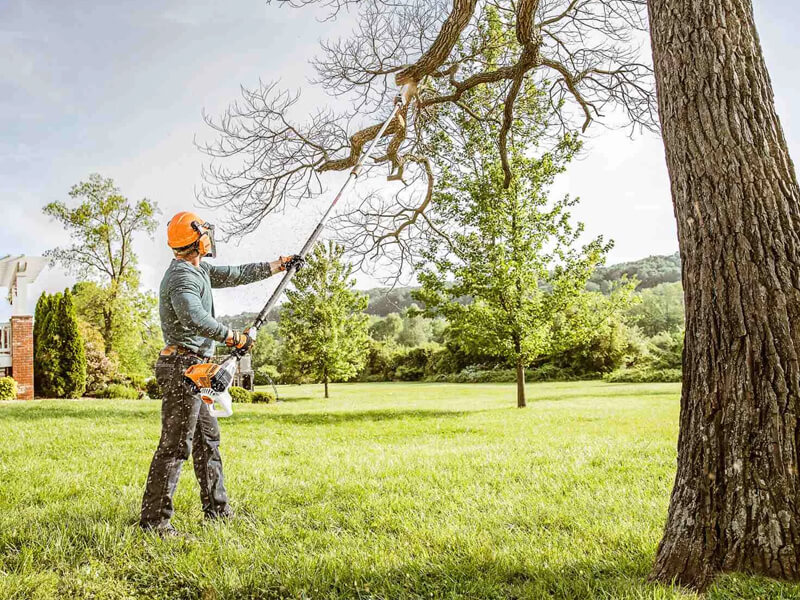 Tree Trimming Experts
The Arborist Spokane Residents Trust
Whether you've got an unruly tree that's growing out of control or want to help your tree shed some dead weight, our tree trimming and pruning services have you covered. For several years, we've been considered the arbor pro Spokane residents can trust for reliable, masterfully-conducted tree trimming services.
We understand the importance of your tree's health and want to help you maintain a healthy and safe yard. With a sharp eye for detail and a passion for delivering unbeatable results, our arborists have what it takes to handle your tree trimming needs with expert precision.
What's more, we treat your tree removal as we would our own: with care and quality. You won't find another Spokane arborist who cares more about your tree removal than we do. That's a guarantee.
When you need a tree trimming service you can trust, you need Spokane Tree Removal. We're the go-to service for tree pruning and trimming that helps trees stay healthy for years to come.
Best-In-Class Service
Our arborists are top-of-the-line and certified by the city of Spokane. We provide customer service that's second-to-none.     
Masterful Precision
We cut branches, not corners. You can count on our tree services experts to remove your trees trees with a high-caliber precision that's compliant with
Spokane city standards
.     
We Work Together
We're not here to sell you every tree removal service in the book. We want to know how we can solve your problems and provide a customized solution that fits your services precisely.   
Why Choose Us?
Reliable Spokane Arborist
Spokane Washington tree trimming may sound simple enough. You grab some sheers, trim some branches, and you're done. Right? Unfortunately, that couldn't be farther from the truth. Fact is, there are many Spokane Washington arborists who treat tree trimming like a quick and disposable service. Not us. We're the company who takes your tree removal seriously.
When you work with us, you're choosing to opt for a high-quality service that wants to help you maintain healthy trees rather than a quick fix that can possibly damage your trees, leading to possible accidents.
Choosing us over another Spokane Washington arborist says that you appreciate quality over quantity. Our team provides affordable tree trimming services that can't be beaten. We stand by a mark of quality that's unmatched in our industry, and we've spent years building a reputation that's as solid as oak.
What more do you have to ask for? If you're ready to get the best tree trimming your tree could ask for, get in touch with us today. We'll get you on the way to a healthy yard in no-time.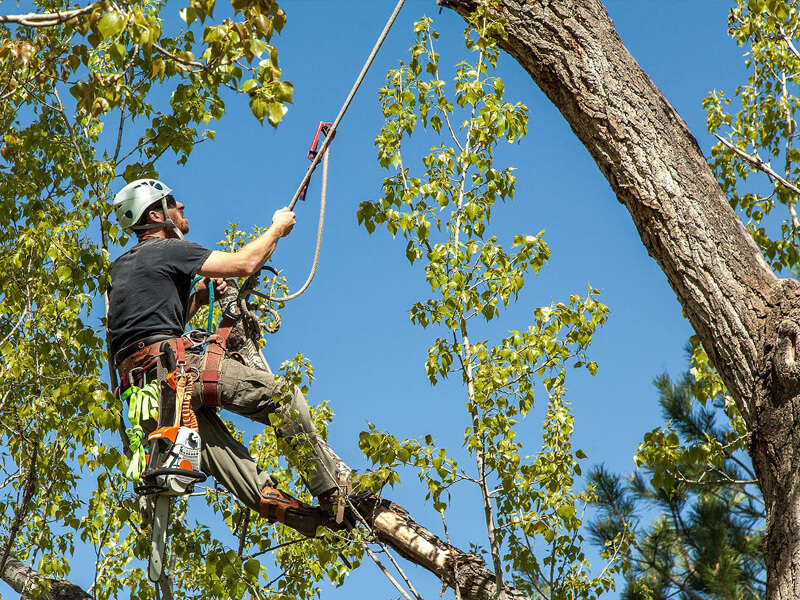 How much of a tree can you trim without killing it?
While it's true that trimming and pruning tree services a tree too frequently can do more harm than good, you can actually trim up to 25% of the tree without endangering it.
Our team takes the extra steps to ensure your trees aren't trimmed or pruned excessively. We take great care in maintaining the health of our customer's trees and ensuring they maintain a long and healthy lifespan.
Does trimming a tree help it grow?
Pruning your tree influences which direction it will grow. Each cut stops growth in a specific direction and promotes growth in another. Trees that are trimmed and pruned properly will have healthier growth than those that are not. Our team helps remove dead, dying, and diseased branches from your tree which helps promote healthy growth.
When is the best time to trim a tree?
Early spring is often the best time to have your trees trimmed. However, if there is a situation in which you notice a tree is overgrown in the winter or other seasons, you can still have it trimmed or pruned. In any event, if you think a tree may become prone to breaking off branches, give us a call. We'll come by and trim it back to a healthy volume ASAP.
Got questions about tree trimming?
Tree Trimming FAQ
Although this kind of home project sounds pretty straightforward, they can be anything but in Spokane WA. In fact, we often give our customers project information about their home that leads to several questions. Through years of experience, we've handled every tree services in Spokane WA question imaginable. Everything from basic, run-of-the-mill information to very unique and complex process inquiries, we've heard it all.
If you have questions, we've got answers. Take a moment to search through our FAQ regarding Spokane Washington trees. If you don't see your question answered, we encourage you to reach out and contact us for a specific and direct answer.
Remember: our main goal is to help make your life easier. We want to help you get one step closer to a healthier, radiant back yard with our top-notch arborist service.
Our Service Area
Serving Spokane Washington
Unlike other tree service companies we are the industry-leading tree removal businesses Spokane Washington residents rely on for fast, dependable, and highly-effective service. Regardless of your location, whether you're in Liberty Lake, out on West Barnes Road or E 37th ave, or other zip codes we'll make the trek to help with any tree service landscaping need you can imagine.
Our team is composed of industry-leading professionals who have a wealth of expertise that allows us to handle any service need you may have. Whether you want to keep a tree's growth in check with trimming or want to promote healthy growth with tree services, we've got you covered.
Feel free to reach out to us today for a Spokane WA tree project estimate. The best way to reach us is by telephone. However, we also provide email estimates as well. Be sure to get in touch with us today so we can get your Spokane WA tree removal handled ASAP. When you work with us, you're in good hands.
.